Sexy romance that's passionate, heartwarming, and fun!
November 15, 2014
So many exciting things are approaching… Thanksgiving, for the Americans. Christmas is close enough that lots of people are already out shopping. The end of 2014 is fast approaching.
And – yay! – Love Me Tender releases on December 2. Publishers Weekly says, "Fox knows how to strike just enough sway between sweet and bitter, homespun and steamy." RT Book Reviews says, "Heartwarming and humorous, [Fox's] strong storytelling will draw readers in."
To celebrate the launch, there will be some blogs happening from November 28 through December 19. I'll post details on my Facebook page (facebook.com/SusanLyonsFox) and on the Events page of my website as they become available.
I'm also thrilled to bits to announce that Kensington Zebra is contracting for two more titles in the Caribou Crossing Romances series! I love writing these books – and I hope you love reading them.
One of the highlights of last month (along with that new contract!) was attending the Surrey International Writers Conference as a presenter. That was the very first conference I attended as an aspiring writer, 20 years ago. It was so cool to be back as a presenter.
Congratulations to this month's contest winner, Cindy M from CA. She wins a Professional Firefighters of Greater Victoria 2015 calendar – and an autographed copy of her choice of my books.
And Happy Thanksgiving to those who celebrate it!
Susan
Events
Check out the Events page for more info about Susan's activities, and photos from past events.
Having trouble finding my books?
If you can't find my books in your "bricks and mortar" store, don't forget, you can order online from a variety of sources. I've included purchase links for several stores, including Independent Booksellers. If a new book hasn't been released yet, you can pre-order so it will be delivered immediately on release.
Opinion Contest
Every month I run an opinion poll contest. Answer this month's question and your name will be entered for the chance to win a special prize. Check out the details on the Contest page.
Newsletter, give-aways and discussion questions
Sign up for my monthly newsletter on the Contact page.
If you'd like a bookplate and/or bookmark for any of my books, fill out the contact form on the Contact page and I'll be happy to send them along.
Promotional items for bookstores, conferences, writing groups, book clubs and libraries are also available (flyers, bookmarks, autographed cover flats, bookplates).
Discussion (or personal reflection) guides are available in downloadable format for all my books. Check the Discussion Guide page for each book.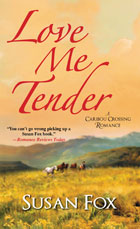 New Releases!
Title 5 in the Caribou Crossing Romances series.
Inn-owner Dave Cousins is known as the nicest—and loneliest—guy in town. Dare he risk his damaged heart again, on a free-spirited drifter? Like the wild goose tattooed on her shoulder, Cassidy Esperanza goes wherever the wind takes her, yet she has to admit there's something seductive about Caribou Crossing—and especially Dave. But when she faces a life-changing medical diagnosis, her first instinct is to take flight once more. Is Dave strong enough to help them both face their fears and believe that sometimes love truly can last a lifetime?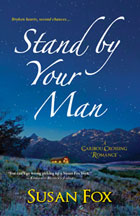 Title 4 in the Caribou Crossing Romances series.
Dedicated RCMP Corporal Karen MacLean secretly longs for marriage and a home like the one she grew up in, but most men are intimidated by her uniform. Not much intimidates undercover cop Jamal Estevez, however. His only problem is believing—and proving—that a recovering alcoholic who's never had a real home deserves the love of a woman like Karen.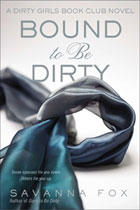 Title 3 in the Dirty Girls Book Club series.
When Lily Nyland's book club chooses an erotica novel featuring BDSM, the family practice doctor finds the subject problematic. A strong feminist, she believes in independence and equality between sex partners – and that's exactly what she has with her helicopter bush pilot husband Dax Xavier. What they don't have is time together, true intimacy, communication, and a deep level of trust. In fact, their marriage is in serious trouble. When Dax, home for Christmas, starts spicing up their sex life with naughty tricks he's borrowed from her book, she's shocked to find herself turned on. Can passion and kinky sex trigger the kind of intimacy and communication that will help Lily and Dax determine whether they still love each other and whether their marriage is worth fighting for?
These sweet short stories are designed for the busy woman who deserves a few minutes of self-indulgence – on the bus or train to work, during coffee or lunch break, while waiting to pick the kids up, sitting in the doctor or dentist's waiting room, sinking into a bubble bath before bed, or . . . well, I'm sure you get the picture.