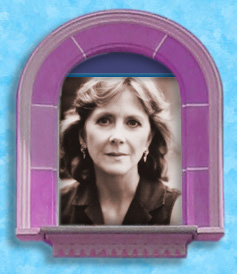 Workshops
I am available for signings, bookstore events and chats with book clubs. I'm also happy to present workshops on:
The Challenge of Conflict: This hands-on workshop explores types of conflict and ways of building conflict and tension. Both arise out of character, are intrinsic to every stage of the story, and are key to avoiding a middle that "sags." Participants will develop and brainstorm their protagonists' internal and external conflicts, as well as ways these conflicts may play out in the story to keep the tension high and keep the reader turning the pages.
Editing Tips: From Polishing Your Manuscript to Working with an Editor: Susan shares tips from published authors and editors on self-editing to polish your manuscript and on working with an editor. She will also discuss the editorial process, both for authors writing for a publisher and those who are self-publishing.
Does Size Matter? Writing Novels, Novellas and Short Stories: Susan, who is multi-published in all three formats, provides guidelines for writing different lengths.
Birthing a Novel: Going from Idea to Typing "Chapter 1": So you have a brilliant idea, and you're the best person to write that book. What do you need to do before you actually type "Chapter 1"? Susan discusses things to consider in getting your characters, your story, and yourself ready to write.
Let's Talk Dialogue: Participants will analyze dialogue written by popular writers to determine the purposes of dialogue and techniques for writing dialogue that suits your characters and story, as well as your own writing voice.
Look Who's Talking: Should your story be written in first or third person, or even omniscient? How many characters should have a point of view? When, if ever, should you head-hop? Learn how to use the most effective tense and point(s) of view for your novel, novella or short story.
Freeing Up Your WildMind: Learn and practice Natalie Goldberg's tips for freeing up your creativity and writing more effectively and more passionately.
Developing Characters Who Resonate: This workshop discusses a fun and useful tool for developing characters: the heroine and hero archetypes (e.g., bad boy, charmer, spunky kid, nurturer) described in The Complete Writer's Guide to Heroes & Heroines by Tami D. Cowden, Caro LaFever and Sue Viders.
Critiquing the Critique Group: Everyone has an opinion on critique groups/partners, ranging from "they're essential" to "stay away." Susan will discuss the pros and cons for writers at various stages of their careers. Learn how to set up a successful critique group or relationship, and what to do if it's not working. This workshop will also discuss critiquing in person, electronically, and over the phone.