Sexy romance that's passionate, heartwarming, and fun!
April 1, 2014
It's spring! This is my favorite season—because of all the lovely buds and spring flowers, the warmer temperatures, the longer days, and especially because winter is a long, long way off.
As well as doing edits on the July Caribou Crossing e-novella Stand by Your Man, I discussed the next book with my editor and dove into writing it. We're still hunting for the right title, so if you have any ideas for romantic sounding country music titles, please let me know! They can be classics or more recent ones. But the title has to be one that hasn't already been used for a current romance novel. I keep coming up with brilliant ideas then finding that other authors have already used them.
Now, turning to my other series, my publisher notified me that the third Dirty Girls Book Club book, Bound to Be Dirty (the one that came out this February), will be published in Italy. Sperling & Kupfer, who published Italian versions of the first two books in the series, have purchased the subrights.
I love subrights sales. They're like free money for a book I already wrote!
I'm continuing with my plan of publishing mini volumes of sweet short romances each month. Sweet Indulgences 3 is now available, and volume 4 is scheduled for early April. These are available only in Kindle and epub format (from Kobo). By the way, the covers are all made from my own photographs.
I also received some exciting news. I've been selected to be a workshop presenter at the Surrey International Writers Conference in October 2014. When I first started writing, I attended that conference for something like four years in a row, sopping up information. It's pretty flattering – and a wee bit intimidating – to think that I'll now be one of the teachers.
Thank you to everyone who entered my March opinion poll contest. I asked, "What's your favorite sound?" and received wonderful answers that made me smile. Congratulations to winner Sue Anne E from WA, who will receive an autographed copy of her choice of my books, plus a set of blank note cards made from my photos. The April contest is now up and running. I'm asking for your thoughts on friendship.
Susan/Savanna
Events
Check out the Events page for more info about Susan's activities, and photos from past events.
Having trouble finding my books?
If you can't find my books in your "bricks and mortar" store, don't forget, you can order online from a variety of sources. I've included purchase links for several stores, including Independent Booksellers. If a new book hasn't been released yet, you can pre-order so it will be delivered immediately on release.
Opinion Contest
Every month I run an opinion poll contest. Answer this monthís question and your name will be entered for the chance to win a special prize. Check out the details on the Contest page.
Newsletter, give-aways and discussion questions
Sign up for my monthly newsletter on the Contact page.
If you'd like a bookplate and/or bookmark for any of my books, fill out the contact form on the Contact page and I'll be happy to send them along.
Promotional items for bookstores, conferences, writing groups, book clubs and libraries are also available (flyers, bookmarks, autographed cover flats, bookplates).
Discussion (or personal reflection) guides are available in downloadable format for all my books. Check the Discussion Guide page for each book.

New Releases!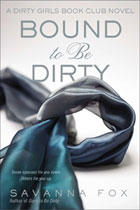 Title 3 in the Dirty Girls Book Club series.
When Lily Nyland's book club chooses an erotica novel featuring BDSM, the family practice doctor finds the subject problematic. A strong feminist, she believes in independence and equality between sex partners – and that's exactly what she has with her helicopter bush pilot husband Dax Xavier. What they don't have is time together, true intimacy, communication, and a deep level of trust. In fact, their marriage is in serious trouble. When Dax, home for Christmas, starts spicing up their sex life with naughty tricks he's borrowed from her book, she's shocked to find herself turned on. Can passion and kinky sex trigger the kind of intimacy and communication that will help Lily and Dax determine whether they still love each other and whether their marriage is worth fighting for?
These sweet short stories are designed for the busy woman who deserves a few minutes of self-indulgence – on the bus or train to work, during coffee or lunch break, while waiting to pick the kids up, sitting in the doctor or dentist's waiting room, sinking into a bubble bath before bed, or . . . well, I'm sure you get the picture.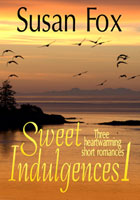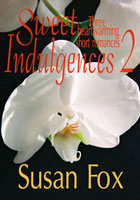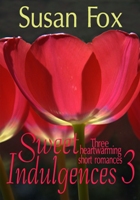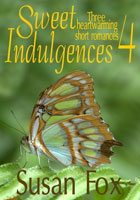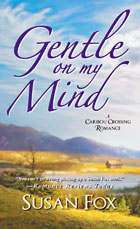 Title 3 in the Caribou Crossing Romances series.
A recovering alcoholic with bipolar disorder, Brooke Kincaid has spent five years repairing her life. When an undercover cop's Harley shatters her white picket fence, there goes her peace of mind. She's drawn to Jake Brannon's raw masculinity and his unexpected tenderness—and his desire makes her feel more alive than she's ever been. Brooke offers him a safe house and a cover story as he searches for a killer. Jake knows she's vulnerable, but she's also strong, kind, and hotter than hellfire. It's a combination that could make even a die-hard loner long to put down roots, and show her just how good a second chance can get...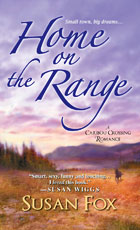 Title 2 in the Caribou Crossing Romances series.
Best friends Evan Kincaid and Jess Bly always knew the future would take them in opposite directions. She'd remain in Caribou Crossing with the horses she loved, and he'd make it big in the Big Apple. No hard feelings when, after one mind-blowing night of passion, he split town. Right? Now Evan's back, reluctantly, and both he and Jess are hiding huge trust-destroying secrets. The attraction between them is more powerful than ever, but when the truth comes out, can country girl and city boy risk a second chance at love?
"I loved this book. It's the perfect sweep-you-away story—smart, sexy, funny and touching, set in a beautifully rendered place in the west. Susan Fox delivers an unforgettable read." (Susan Wiggs)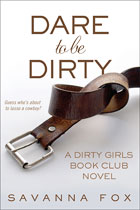 Book 2 in the Dirty Girls Book Club series
City girl artist Kim Chang doesnít think the words "erotic" and "cowboy" belong together—until the book clubís field trip to the rodeo. Sexy cowboy Ty Ronan awakens her inner dirty girl, but can their passionate ride last a lifetime?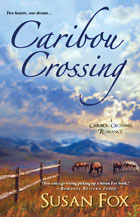 This e-novella is the first title in the Caribou Crossing series
When Miriam marries her high school sweetheart Wade Bly, itís only the beginning—of growing up and facing challenges. Do they have what it takes to live happily ever after?
This e-novella introduces Caribou Crossing, a western community made for love, adventure, and second chances. The novella will be included in the print edition of the second Caribou Crossing title, Home on the Range, to be released in August 2013.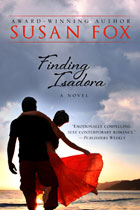 Raised by hippies, veterinarian Isadora Wheeler yearns for security, marriage, and fidelity. Her fiancé fits comfortably into her plans. When Isadora meets activist lawyer Gabriel DeLuca, who's defending her father on an arson charge, "comfortable" is not the word she'd use. Gabriel awakens her passion and makes her question everything she knows about life—and love. Should she stick to the safe path or does she have the guts to follow her heart?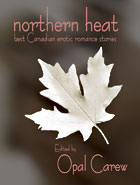 Long before the success of Fifty Shades of Grey by E.L. James, Canadian women were writing erotic romance stories that are brazen, seductive, and sexually liberating. This collection of stories will leave you yearning for more…and dispel once and for all the myth that Canadians are as frigid as the northern climate.
Includes stories by Savanna Fox as well as Opal Carew, Kayla Perrin, Sharon Page, Bonnie Edwards, Kate St. James, Sasha White, Anara Bella, Leah Braemel, Christine d'Abo, Cathryn Fox, and Jan Springer.