Sexy romance that's passionate, heartwarming, and fun!
International bestselling author Susan Fox, who also writes as Susan Lyons and Savanna Fox, "knows what women want in contemporary romance" (Publishers Weekly). Her books have won numerous awards, finaled in the RITAs® and been translated into five languages. She has presented workshops at various conferences, including Romance Writers of America, the Surrey International Writers Conference and the Word on the Lake Writers' Festival.
Susan's stories are about confronting serious issues and growing as a person, the joy of supportive friendship and, most of all, the power of love.
A native of British Columbia, Susan has chosen Vancouver, the Caribou, and the Gulf Islands for the settings of most of her books.
Susan has degrees in law and psychology, but would far rather be writing or reading fiction than living in the real world.

Newsletter, give-aways and discussion questions
Sign up for my free monthly newsletter The Champagne News on the Contact page.
If you'd like a bookplate and/or bookmark for any of my books, fill out the contact form on the Contact page and I'll be happy to send them along.
Promotional items for bookstores, conferences, writing groups, book clubs and libraries are also available (flyers, bookmarks, autographed cover flats, bookplates).
Discussion (or personal reflection) guides are available in downloadable format for all my books. Check the Discussion Guide page for each book.
Opinion Contest
Every month I run an opinion poll contest. Answer this month's question and your name will be entered for the chance to win a special prize. Check out the details on the Contest page.
Having trouble finding my books?
If you can't find my books in your "bricks and mortar" store, don't forget, you can order online from a variety of sources. I've included purchase links for several stores, including Independent Booksellers. If a new book hasn't been released yet, you can pre-order so it will be delivered immediately on release.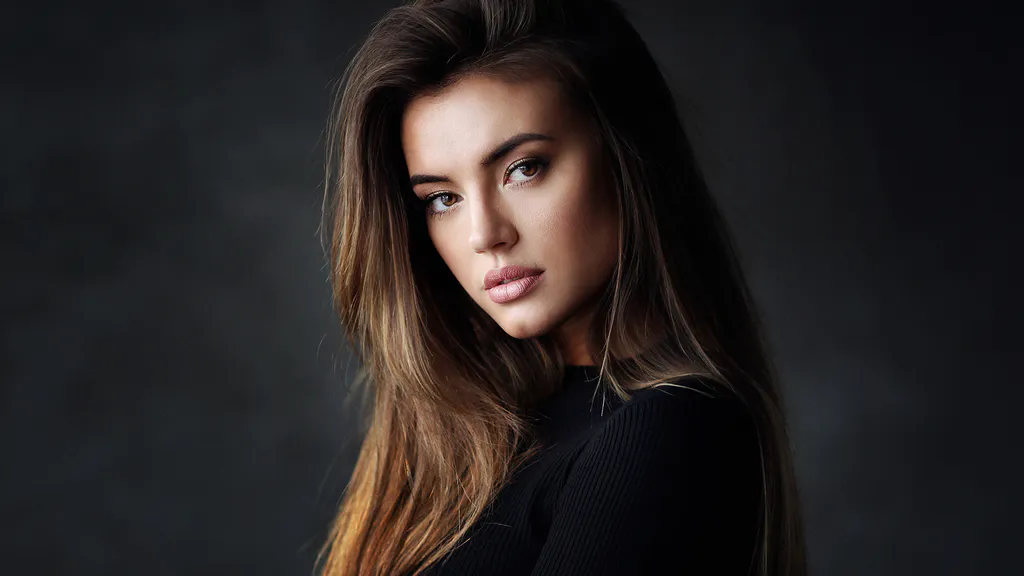 New Releases!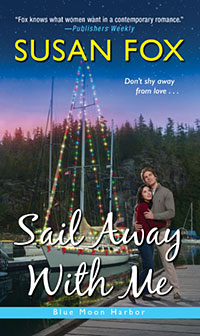 Title 4 (book 3) in the Blue Moon Harbor series
Painfully shy bookseller Iris Yakimura dreams of a happily-ever-after with a man who loves her just the way she is, and who loves Destiny Island as much she does. Celebrity musician Julian Blake has avoided the island like the plague since he left at age fifteen, fleeing a mentor turned abuser. When Julian returns to assist his injured father, he finds unexpected solace with sensitive Iris. Their mutual attraction is multi-faceted and deep. But when Julian is driven to expose his abuser, will Iris find the courage to stand by his side in the spotlight that will ensue—much less embrace a love that might take her far from home?

Title 3 (book 2) in the Blue Moon Harbor series
When single mom Miranda Gabriel hits rock bottom, she's forced to swallow her pride and return to the island she's always hated. Having been burned by love too many times, her focus now is on building a better life for her daughter.
Luke Chandler found the love of his life, and lost her in childbirth. Now he's busy with his twin boys and his veterinary practice. Neither Miranda nor Luke are looking for love, nor are they willing to trust in it—but their hearts may not give them a choice.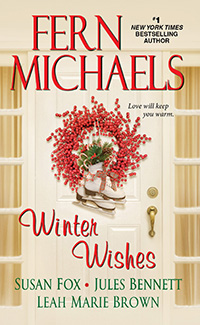 Title 2 in the Blue Moon Harbor series
Jillian and Michael have nothing in common—except the child two reckless college students created eight years ago. When Michael unexpectedly asks to meet his son, they have the twelve days of Christmas to get to know the adults they've become&emdash;adults who just might be ready to fall in love for real.
Winter Wishes also contains novellas by Fern Michaels, Jules Bennett, and Leah Marie Brown.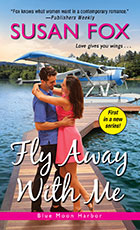 Title 1 in the Blue Moon Harbor series
Only for her ailing mom would busy lawyer Eden Blaine travel to a dot-on-the-map Pacific Northwest island. She's searching for her long-lost aunt, who once had ties to a commune on the island. Having broken up with her longtime boyfriend, romance is the last thing Eden is looking for—but her gorgeous seaplane pilot has her considering the merits of a carefree rebound fling. Thanks to Aaron Gabriel's troubled childhood, he has no illusions about happily ever after. But he appreciate a pretty woman's company, and Eden is the exact combination of smart and sexy that turns him on. Still, as he helps her search for her missing aunt, the casual relationship they both envisioned becomes something much more. Can two people determined to ignore romance recognize that their heated connection is the kind of love destined to last?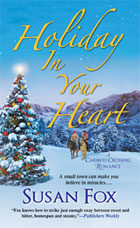 Title 8 in the Caribou Crossing Romances series.
The one thing thrift shop owner Maribeth Scott has always known is that she wants, more than anything, to be a mom. She's dated "men, men, men" since she was a teen but never found "the one." And so, as her fortieth birthday approaches, she decides on artificial insemination. Of course that's the exact time that fate sends her Mo Kincaid, a man she might actually fall in love with. The mechanic is a redeemed sinner and a good man, but there's a big hitch: he totally screwed up parenthood the first time around and has resolved never to do it again. But Caribou Crossing is a magical place and Christmas is a magical time—and who knows, maybe miracles really can happen!