Sexy romance that's passionate, heartwarming, and fun!
July 2014
Happy summer! I hope you're having a wonderful one.
I'm happy that my fourth Caribou Crossing Romance, Stand by Your Man, has now been released. I hope readers are enjoying the story of two imperfectly—or is that perfectly?—matched RCMP officers.
Any moment now I should be getting page proofs for Love Me Tender, which will come out on December 2. I've also finished (in draft) Love Somebody Like You and it's with critiquers right now.
Also, the Brazilian (Portuguese) edition of the first title, Caribou Crossing, is now available, titled Um Amor Perfeito.
As you may be aware, I've been publishing mini volumes of sweet short contemporary romances in my Sweet Indulgences series. At the end of 2013, my plan was to publish one volume each month over the course of 2014 and yes, volume 7 is now available. It sure reminds me that the year is more than half over!
In contest news, Home on the Range finaled in the Wisconsin RWA Write Touch, and Dare to be Dirty received a HOLT Medallion Award of Merit.
And in contest news of another sort, congratulations to the latest winner of my website opinion poll contest, Zelma M from BC, who won an autographed copy of her choice of my books plus a package of citrus dill fish rub seasoning. A new contest is running now. Drop on over and share your thoughts about favorite vacations.
I hope summer is bringing you some lazy days with great books!
Susan
Events
Check out the Events page for more info about Susan's activities, and photos from past events.
Having trouble finding my books?
If you can't find my books in your "bricks and mortar" store, don't forget, you can order online from a variety of sources. I've included purchase links for several stores, including Independent Booksellers. If a new book hasn't been released yet, you can pre-order so it will be delivered immediately on release.
Opinion Contest
Every month I run an opinion poll contest. Answer this month's question and your name will be entered for the chance to win a special prize. Check out the details on the Contest page.
Newsletter, give-aways and discussion questions
Sign up for my monthly newsletter on the Contact page.
If you'd like a bookplate and/or bookmark for any of my books, fill out the contact form on the Contact page and I'll be happy to send them along.
Promotional items for bookstores, conferences, writing groups, book clubs and libraries are also available (flyers, bookmarks, autographed cover flats, bookplates).
Discussion (or personal reflection) guides are available in downloadable format for all my books. Check the Discussion Guide page for each book.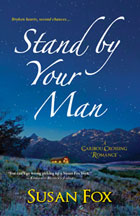 New Releases!
Title 4 in the Caribou Crossing Romances series.
Dedicated RCMP Corporal Karen MacLean secretly longs for marriage and a home like the one she grew up in, but most men are intimidated by her uniform. Not much intimidates undercover cop Jamal Estevez, however. His only problem is believing—and proving—that a recovering alcoholic who's never had a real home deserves the love of a woman like Karen.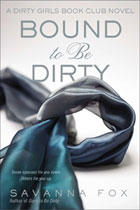 Title 3 in the Dirty Girls Book Club series.
When Lily Nyland's book club chooses an erotica novel featuring BDSM, the family practice doctor finds the subject problematic. A strong feminist, she believes in independence and equality between sex partners – and that's exactly what she has with her helicopter bush pilot husband Dax Xavier. What they don't have is time together, true intimacy, communication, and a deep level of trust. In fact, their marriage is in serious trouble. When Dax, home for Christmas, starts spicing up their sex life with naughty tricks he's borrowed from her book, she's shocked to find herself turned on. Can passion and kinky sex trigger the kind of intimacy and communication that will help Lily and Dax determine whether they still love each other and whether their marriage is worth fighting for?
These sweet short stories are designed for the busy woman who deserves a few minutes of self-indulgence – on the bus or train to work, during coffee or lunch break, while waiting to pick the kids up, sitting in the doctor or dentist's waiting room, sinking into a bubble bath before bed, or . . . well, I'm sure you get the picture.