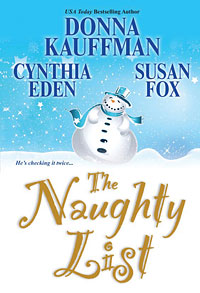 Tattoos and Mistletoe in The Naughty List
The Story | Excerpt | Praise | Behind the Scenes | Discussion Guide (PDF) | Recipes | Buy the Book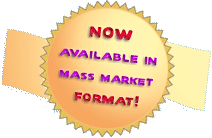 THE STORY
Why would you ever want to go home again, when the entire town treated you like trash? Yet Charlie Coltrane has to return to Whistler this Christmas and supervise renovations on her aunt's B&B if she's to inherit the money to open her own tattoo parlor in Toronto. What a surprise that the contractor in charge of the renos is LJ Jacoby, high school geek transformed into the town's hottest bachelor. LJ let Charlie get away once, and he won't make the same mistake twice. He's going to teach her that sometimes you have to confront your past to find your future—and that Christmas really can be the most romantic time of the year.
THE NAUGHTY LIST also contains:
"Naughty But Nice" by Donna Kauffman
Businessman Griffin's never believed in luck…until sassy-sweet small-town baker Melody turns his world around. Except there's a catch: There's no way he'll be able to build his empire and hold on to her. His new "lucky charm" could destroy all his dreams…or make this Christmas better than he ever imagined possible…

"All I Want for Christmas" by Cynthia Eden
Good girl toy inventor Christie takes a walk on the naughty side when she sparks a no-strings fling with Santa—actually, sexy cop Jonas in a Santa suit. She loves her new "bad girl" persona, except as the holidays approach, she starts falling, and hard, for this known' "love 'em and leave 'em" ladies man...