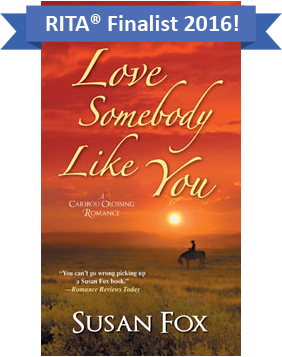 Love Somebody Like You
The Story | Excerpt | Praise | Behind the Scenes | Discussion Guide (PDF) | Recipes | Buy the Book
RECIPES
FAJITAS
This is one of Sally and Ben's favorite dishes.
Ingredients:
2 tbsp butter
12 ounces beef, pork or skinless chicken, cut into strips
1 tbsp freshly squeezed lime juice
1 tsp chili powder
1 tsp cumin
1/4 tsp salt
1/4 tsp pepper
2 cloves garlic, minced
8 tortillas
1 onion, sliced
1 green pepper, sliced
1 red pepper, sliced
grated cheddar cheese
sour cream
guacamole
salsa
Melt 1 tbsp butter and combine with lime juice, chili powder, cumin, salt, pepper, and garlic. Add meat and marinate for half a hour.
Warm the tortillas. Put the grated cheddar, sour cream, guacamole, and salsa into small serving dishes.
In a cast iron skillet, melt 1 tbsp butter then quickly stir-fry the meat. Remove it and set it aside, then quickly stir-fry the onion and peppers and add them to the meat. Put the filling in a bowl.
Let guests assemble their own fajitas with their choice of condiments.