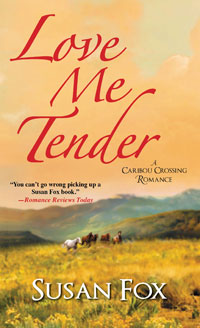 Love Me Tender
The Story | Excerpt | Praise | Behind the Scenes | Discussion Guide (PDF) | Recipes | Buy the Book
RECIPES
FAJITAS
Dave and Robin's Chicken Fajitas
Ingredients:
1 lb boneless, skinless chicken breasts and/or thighs
2 garlic cloves, diced
1/3 cup fresh cilantro, chopped coarsely
1/2 tsp chili powder
1/2 tsp ground coriander
1/2 tsp ground cumin
juice of 1 lime
3 tbsp olive oil
salt
freshly ground black pepper
1 medium red onion, sliced into 1/2-inch pieces
1 medium bell pepper (any color), sliced into 1/2-inch strips
tortillas
cheddar cheese, grated
Monterey Jack cheese, grated
guacamole
salsa
sour cream
Whisk together 2 tbsp olive oil with garlic, cilantro, chili powder, coriander, cumin, and lime juice. Marinate the chicken in this mixture for 10 minutes at room temperature or cover and refrigerate for up to 24 hours. Remove the chicken from the marinade, sprinkle with salt and pepper, and grill until cooked.
While the chicken is cooking, heat a cast iron pan, add the remaining tbsp olive oil, and quickly sauté the onion and pepper strips.
If desired, heat the tortillas. Put the guacamole, salsa, sour cream, and grated cheese in separate serving bowls.
Slice the cooked chicken and put in a serving bowl along with the onion and peppers.
Let guests assemble their own tortillas with the chicken and vegetable mixture and their choice of toppings.