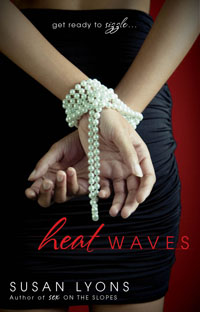 Heat Waves
The Story | Excerpt | Praise | Behind the Scenes | Discussion Guide (PDF) | Recipes | Buy the Book
BEHIND THE SCENES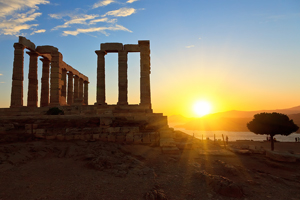 I love Greece! I've loved Greece since I was a teenager and saw a movie set on a Greek island. It was the one place in the world I really, really wanted to go, and now I've been there twice. And of course I always wanted to set a book there.
So when I was thinking about a location for my third destination wedding book (following Sex on the Beach in Belize and Sex on the Slopes in Whistler), I realized this was my opportunity to revisit Greece in my mind, and share my images with my readers. What could be a more romantic setting for a wedding than a Greek island cruise?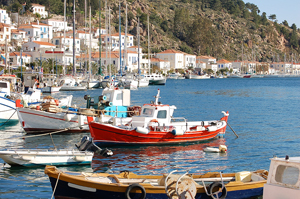 When I started writing Heat Waves, I had three couples in mind, but as I got deeper into the book, I realized that each couple and their romance was pretty complicated. In order to do each love story full justice, I had to settle on just two pairs of lovers. The choice was obvious, because two of the stories are intertwined.
The hero in "Rock the Boat" (Santos Michaelides) is an undercover investigator – and the subject of his investigation is the hero in "Making Waves" (Flynn Kavanagh). To add to the mix, the heroine in "Making Waves" (Kendra Kirk) is the lawyer who unsuccessfully prosecuted Flynn. Are you getting the picture? Yes, there's a lot of tension of every persuasion, lots of sneaking around, lots of fun, lots of sex – and yes, some pretty deep emotion as well. Trust issues are a pretty big theme in this book!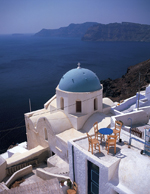 Notice that I haven't mentioned the heroine of "Rock the Boat." If you read Sex on the Slopes, you've already met her. Gwen Austin is a relatively new employee at Happily Ever After, the wedding planning business run by Sarah and Andi, the heroines of Sex on the Beach and Sex on the Slopes. This is Gwen's first destination wedding, and she's determined that it will go off without a hitch.
The last thing she needs is Santos, Flynn, and Kendra complicating things for her. Or, on the other hand, maybe Santos is exactly what she needs. Widowed by the much older man she married fresh out of high school, she's starting a new life and learning all sorts of things about herself – including the fact that she's a sexier, more adventurous woman than she'd ever believed.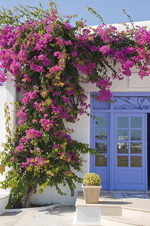 One of the interesting aspects of writing Heat Waves was interweaving the two stories. There were so many details to keep track of, and it was fun writing from one heroine's or hero's point of view, observing the other couple and not knowing exactly what was going on.
Not that the couples themselves knew exactly what was going on, and those misunderstandings and conflicts kept me alternately chuckling and sighing as I wrote.
I hope you'll have the same reaction. I love it when readers tell me they both laugh out loud and shed a happy tear or two when they read my books.
So make yourself a Heat Wave (the recipe's on the Recipes page) and settle down for the cruise!