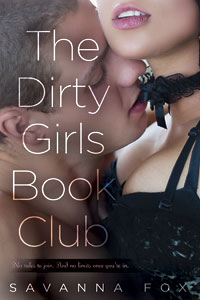 Dirty Girls Book Club
The Story | Excerpt | Praise | Behind the Scenes | Discussion Guide (PDF) | Recipes | Foreign Editions | Buy the Book
Winner:
HOLT Medallion
Book Buyers Best Award
Aspen Gold Readers Choice Award
Here's what reviewers say...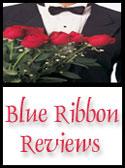 "Savanna Fox, who also writes as Susan Lyons and Susan Fox, delivers a fast paced fun and sexy storyline with her release DIRTY GIRLS BOOK CLUB. I can easily see women forming dirty girls book clubs in their local areas after reading this title. Why keep erotic books a 'dirty secret,' it's time to embrace our naughtiness!"
– Chrissy Dionne, Romance Junkies
"Savanna Fox has previously written as Susan Lyons and Susan Fox, and readers will enjoy her latest under a new name as THE DIRTY GIRLS BOOK CLUB proves once again why she's an author to keep an eye on. Filled with emotion and hot sensuality, THE DIRTY GIRLS BOOK CLUB has at its heart the four girlfriends who gather every week to discuss a book…and men. Woody's sexual relationship with Georgia is an integral part of this tale, but they also connect in ways that will have readers rooting for them to have their happily ever after. Pick up THE DIRTY GIRLS BOOK CLUB for a sizzling read that will leave you with a smile on your face"
– Patti Fischer, Romance Reviews Today
"This story is well written, has a great plot and is definitely a fast paced page turner. The Dirty Girls Book Club deserves 4.5/5."
– Bobbi, RomFan Reviews
"THE DIRTY GIRLS BOOK CLUB compares real life with fictional situations, where emotions are repeatedly in turmoil and desires are satisfied… The Dirty Girls Book Club series has an original premise that is cleverly carried out amongst its likable characters. There are an abundance of heartfelt emotions and fiery passions conveyed all throughout THE DIRTY GIRLS BOOK CLUB."
– Amelia Richard, Sensual Reads
"The premise of an erotic nested story within a heated storyline works nicely as Georgia compares herself to Emma and Woody to Alexandre. Fans will enjoy this sports romance in spite of the limited action."
– Harriet Klausner
"This is one sexy read and I would suggest reading this book during your book club. I have been a fan of Susan Lyons and will continue to be a fan of hers and her pen names of Susan Fox and Savanna Fox."
– Cheryl, Fallen Angel Reviews
"Dirty Girls' Book Club's great characters, lots of sex, excellent hero's and heroine's journey, differing goals, and conflicts on and off the ice, make this a terrific read!"
– Alberta, Manic Readers
"A hockey player and the woman who tames him definitely held my attention. The sparks fly and the heat of the sexual play provide Georgia and Woody a great base to build on their relationship. Georgia and Woody's relationship, along with their friends, family and co-workers, provided such intense emotion to carry the story along nicely. The sex was hot, often raw and desperate, and as the relationship grew so did the emotional depth of each sexual encounter… I really enjoyed every aspect of Georgia and Woody's erotic and emotional relationship."
– L.T. Blue, Just Erotic Romance Reviews
"The Dirty Girls Book Club is a deliciously sexy tale of a book club's exploration into the erotic genre."
– Emireally, Night Owl Reviews
"THE DIRTY GIRLS BOOK CLUB is the first in a new series by Savanna Fox, aka Susan Lyons/Susan Fox, and is an enjoyable read. I found the main characters engaging and believable and liked how the author took time to develop their story. If you are a hockey fan you will appreciate the background and lingo. I look forward to the next book and more insight into the lives of the other book club members."
– Monica Solomon, TRRC Reviews