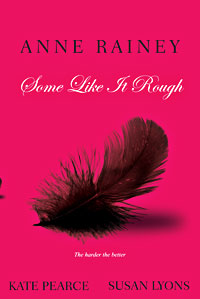 Private Eyes in Some Like It Rough
The Story| Excerpt | Praise | Behind the Scenes | Discussion Guide (PDF) | Recipes | Buy the Book
RECIPES
Lebanese Lamb Meatballs with Yogurt Sauce and Pine Nuts
Hayley and Ry share this special treat, dining at his apartment with a view over Vancouver Harbor.
Ingredients:
2 pounds coarsely ground lamb
1 large onion, finely chopped
½ cup minced flat leaf parsley
½ tsp. allspice
¼ tsp. hot pepper
3 tbsp. butter
1 tsp. cornstarch
2 pounds yogurt
2 cloves garlic, mashed
4 sprigs mint, minced
1 beaten egg
1 tsp. salt
¾ cup pine nuts, toasted
chopped mint as desired
Combine meat, onion, parsley, allspice, and hot pepper, and form into small meatballs. Sautee in butter. Keep hot. For sauce, stir cornstarch with a bit of water until smooth. Stir this into the yogurt, and add the garlic, mint, egg and salt. Heat the sauce on medium heat until it bubbles, then remove from heat. Arrange meatballs on a platter, pour sauce over them, and sprinkle toasted pine nuts and chopped mint on top.