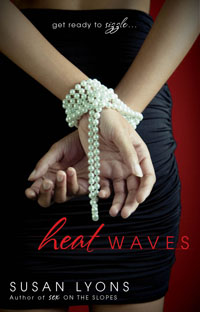 Heat Waves
The Story | Excerpt | Praise | Behind the Scenes | Discussion Guide (PDF) | Recipes | Buy the Book
RECIPES
Heat Wave
For this very special Greek island cruise, I created a special drink. Pull up a lounge chair and enjoy!
1 1/2 oz. coconut rum
1 oz. peach schnapps
3 oz. orange juice
3 oz. pineapple juice
1/2 oz. grenadine
fruit for garnish (optional)
Mix all ingredients except the grenadine in a parfait glass, with ice cubes or crushed ice. Top with grenadine. If desired, garnish with a maraschino cherry and/or a slice of orange, pineapple, or peach.